Malika Pritchett
---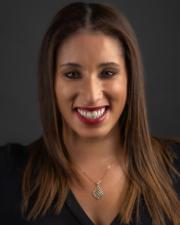 Assistant Professor of the Practice
Biography
—
Dr. Malika Pritchett is an Assistant Professor of Practice in the Department of Applied Behavioral Science at the University of Kansas.
Dr. Pritchett received an AS degree from Collin College, a BS in Communication Sciences and Disorders from Texas Woman's University, a MS in Behavior Analysis from the University of North Texas, and a PhD in Health Services Research with a concentration in Behavior Analysis from the University of North Texas.
Dr. Pritchett's research interests include research ethics, human rights, community-based participatory research, youth violence prevention, and positive behavior supports. Her research investigates oppressive, colonial research practices in the science of applied behavior analysis and the impact these practices have on establishing and perpetuating researcher-participant power imbalances.
Dr. Pritchett utilizes a behavioral systems science approach, such as ecobehavioral analyses and interventions, to inform collaborative policies, strategies, and research practices that are interwoven with a commitment to social justice, including racial justice.
Dr. Pritchett is a licensed and board certified behavior analyst, her clinical experience spans various human services sectors including private practice, residential institutions, nursing facilities, municipalities, public schools, colleges, and universities.