Thomas Zane
---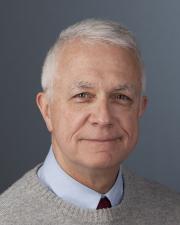 Director of Online Behavior Analysis Programs
Contact Info
Dole Human Development Center, 4029

---
Biography
—
Dr. Thomas Zane is the Director of Online Behavior Analysis programs in the Department of Applied Behavioral Science at the University of Kansas. Dr. Zane earned his Bachelor's and Master's degree in psychology at Western Michigan University and his doctorate in Applied Behavior Analysis at West Virginia University. He has served as a Post-Doctorate Research Associate at the University of Massachusetts, Professor at Mount Holyoke College, and Johns Hopkins University Department of Psychiatry. Dr. Zane serves on the Executive Board of the Cambridge Center for Behavioral Studies, the international organization that represents the field of behavior analysis. He is also a member of the Scientific Council of the Organization of Autism Research, a group that raises money to fund innovative research in Autism Spectrum Disorders. Dr. Zane has been past President of the Ethics Special Interest Group of the International Association for Behavior Analysis. His research interests include teacher training, learning, evidenced-based practice in autism, and the philosophy of science and radical behaviorism.
Students We Accept – We are interested in speaking with anyone interested in pursuing their master's degree in behavior analysis through the online master's program, or interested in the certification coursework to become a Board Certified Behavior Analyst.
Selected Publications
—
Zane, T., Diaz de Villegas, S. C., Kanaman, N. A., Romero, A. N., & Weiss, M. J. (2020). Ethics in Basic and Applied Research. In S. Hupp & J. D. Jewell, The Encyclopedia of Child and Adolescent Development. (pp. 1-13). New York: John Wiley and Sons. doi:10.1002/9781119171492.wecad05
Bross, L. A., Zane, T., & Kellems, R.O. (2019). Customer service skill development for students with autism spectrum disorder using video modeling. Career Development and Transion for Exceptional Individuals, 42(4), 246-252. Doi: 10.1177/2165143418794626.
Zawacki, J. M., Satriale, G., & Zane, T. (2018). The use of remote monitoring to increase staff fidelity of protocol implementation when working with adults with autism. Research and Practice for Persons with Severe Disabilities, 1-13. Doi: 10.1177/1540796918810234
Davis, C. J., & Zane, T. (2016). A comparison of reading response methods to increase student learning. The Journal of Educators Online-JEO, 13(1), 25-38.
Schreck, K. A., Karunaratne, Y., Zane, T., & Wilford, H. (2016). Behavior analysts' use of beliefs in treatments for people with autism: A 5-year follow-up. Behavioral Interventions, 31, 355-376. Doi: 10.1002/bin.1461.
Zane, T., Weiss, M.J. Davis, C., & Melton, I. (2016) Evidenced-based practices in treatment for autism and intellectual disabilities. In R. M. Foxx and J. A. Mulick (Eds.), Controversial therapies for autism and intellectual disabilities: Fad, fashion and science in professional practice. New York: Routledge.